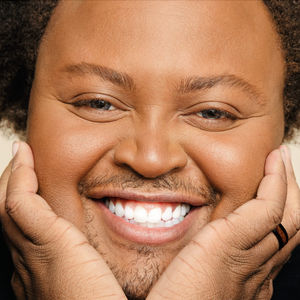 Jon Higgins (DoctorJonPaul)
Dr. Jonathan P. Higgins (DoctorJonPaul) is an educator, national speaker, freelance journalist, thought leader and media critic who examines the intersections of identity, gender and race in entertainment. Named Business Equality Magazine's "Top 40 LGBTQ People Under 40", their work has been featured on sites like Essence, Ebony, Complex, MTV NEWS, Out Magazine, BET & Paper Mag. ACulture Strike 2021 Disruptor, IHeartRadio NextUp Initiative fellow and Twitter Spaces Spark Creator, Dr. Higgins is a trailblazer who is finishing the stories their ancestors didn't get to tell.
Dr. Higgins is currently the Executive Assistant to Colman Domingo & Edith Entertainment and teaches Educational Justice at the University of Redlands. They have worked on several inclusion projects with top brands like Fox, the NFL, Apple, Disney, Instagram, Buzzfeed and most recently completed work on GLAAD's 2021 HIV Stigma Report. They have also been a featured speaker for TEDx and competed on the latest season of Netflix's hit show, "Nailed It".
They hold a doctorate in educational justice and often writea and lecture about what liberation means for Black, queer, fat, non-binary people and how we can help them not just survive, but thrive.
Events featuring Jon Higgins (DoctorJonPaul)