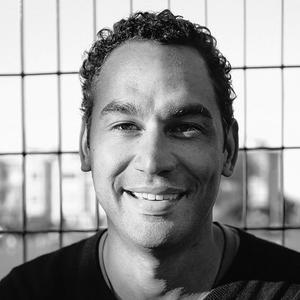 Lyte Founder and CEO Ant Taylor is a serial entrepreneur, angel investor, former Ivy league basketball player, and live events enthusiast. A firm believer in the power of technology to disrupt incumbent business models, Ant has co-founded, invested in, or advised several startups.
After an early career at Goldman Sachs and American Express, Ant joined Right Media as one of the company's first product managers. He worked his way up through product and partnership solutions until Right's $680M acquisition by Yahoo in 2007. At Yahoo, Ant managed a global team to continue to build, sell, and service the Right Media Exchange as well as Video and Ad technologies for the Yahoo product.
While at Yahoo, Ant invested in AdBuyer, one of the first platforms to integrate and optimize search and display ad buying. AdBuyer was later acquired by Mediaocean. Ant was also co-founder of Moat, a global analytics provider focused on making brands and publishers more effective. Moat was acquired by Oracle in 2017 and is now part of the Oracle Marketing Cloud.
With Lyte, Ant turned a bucket list adventure to the 2012 London Olympics into one of the most innovative technology companies in the live events industry. Since Lyte was founded in New York and San Francisco in 2013, hundreds of thousands of fans have attended many of the most sought-after live events in the U.S thanks to the tech platform's unique ticket exchange solution. Coachella, BottleRock, the Newport Folk Festival, Arkansas Razorbacks Athletics, and Mumford and Sons are among the amazing live events Lyte has powered.
Lyte is a multi-sided marketplace for top sports and entertainment brands seeking an alternative to the secondary market. Lyte partners with major primary ticketing systems, including Ticketfly, Eventbrite, Tickets.com, Etix, Universe, ShowClix, SquadUp, Elevate Tickets, and Front Gate Tickets. Together, Lyte and its partners safely and securely enable fans to return or request tickets to hugely popular live events. Lyte has saved fans over $10M by providing the best-priced tickets to the best events.
Ant is a Bay Area native and lives in San Francisco with his family. When he's not running Lyte, Ant spends most of his spare time attending live events. His favorites over the past year are the Rolling Stones, Madonna, The Who, the NBA Finals and Bruins-Canadiens.
Events featuring Ant Taylor
Mar 13, 2022
10:00am — 11:00am
Events featuring Ant Taylor
Mar 13, 2022
10:00am — 11:00am