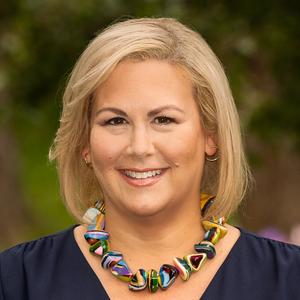 Simone Ledeen is a strategic influencer of complex, long-term initiatives and plans with global impact. Through her work, Ms. Ledeen has shaped the thinking of the nation's senior most leaders, including Members of Congress, other U.S. government officials, and partners abroad, on matters of defense, intelligence, finance, and transportation. She is a trusted collaborator leveraging vast networks and superb communication skills to achieve multi phased program development and implementation across industries.
Ms. Ledeen has served in various U.S. Government and business leadership positions, most recently as Deputy Assistant Secretary of Defense for Special Operations and Combating Terrorism, where she served as the U.S. defense policy lead for irregular warfare, sensitive special operations, key military information support operations involving cyber and disinformation, direct action, personnel recovery/hostage issues and counterterrorism activities.
Ms. Ledeen's work has also been shaped by her experience as Executive Director at Standard Chartered Bank managing a multi-national financial crime compliance program; Senior U.S. Treasury Representative to NATO's International Security Assistance Force; Advisor to the Iraqi Ministry of Finance; and as a defense intelligence officer.
She is a Senior Fellow at the Institute for Tech Diplomacy at Purdue where she advocates to foster global security and facilitate international business. Ms. Ledeen has an MBA from Bocconi University in Milan, and a Bachelor of Arts degree from Brandeis University. She is fluent in Italian and conversational in French, Arabic, Polish, and Hebrew.
Events featuring Simone Ledeen
Events featuring Simone Ledeen