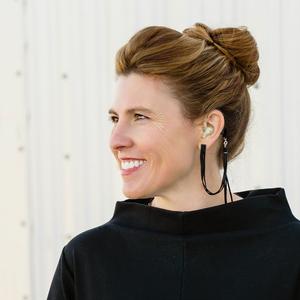 Amanda Upson left traditional legal practice to produce movies, transitioning from labor and employment law at a large firm to independent producer. Her first film, MAGNUM OPUS, a spy thriller with timely themes, secured wide distribution in 2018 and a spot at the Virginia Film Festival. She is currently producing A LONG MARCH, a social justice documentary. In A LONG MARCH, three Filipino-American veterans trace their paths from war to erasure by the US Government, marching from an obscured history to the Federal courts, right up to the steps of Congress in search of promises denied. She produced RENEGADES: KITTY O'NEIL (w.t.) and served as consulting producer for PBS' AMERICAN MASTERS.
Amanda focuses on advocacy of underrepresented in front of and behind the camera via producing and consulting, as well as opening up a pipeline for same. She serves as a mentor to students and alumni of her alma mater, University of Virginia, as well as attorneys in her home state of Colorado, where she co-founded and serves on the Board of Denver Mother Attorney Mentoring Association. She was appointed to the Colorado Task Force on Attorney Well-Being, was named one of FORBES 40 to Watch Over 40, and she is admitted to the bar of the US Supreme Court.
She uses her status as often being the only deaf/hard of hearing person people know to advocate for representation and accessibility. Amanda is Interim Director of FWD-Doc (Filmmakers with Disabilities), and active in the Deaf and Hard of Hearing Bar Association and Lawyers with Disabilities. She serves on the Labor Committee of DPA, and she was selected for RespectAbility's Entertainment Professionals Lab, Summer 2021.
You can find Amanda online at https://www.tuckandrollproductions.com/ and offline diving around the world.
Events featuring Amanda Upson
Events featuring Amanda Upson