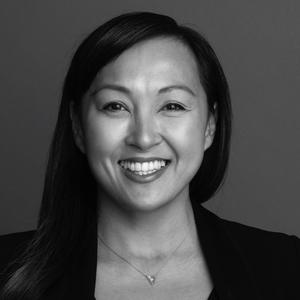 Angelica is the Global Chief Digital Officer and Executive Officer at the Shiseido Group. In her role, Angelica leads the Digital Transformation (DTO). The DTO drives growth through data insight, consumer engagement and beauty tech enablement
to maximize corporate value and increase digital fluency across Shiseido.
Angelica is an award-winning global digital marketing and ecommerce executive who understands that every moment is digital. By reshaping consumer behaviors and how employees work together, Angelica has created, built and lead digitally fit, global companies with fully integrated business models. She has launched hundreds of global DTC ecommerce sites across the globe and a leading prestige beauty online boutique on China's TMALL platform. Angelica has held management positions at companies such as Estee Lauder, Fast Retailing and BMG Music.
Angelica serves as an advisory Board Member and was recognized as one of Brand Innovator's Top 50 Women to Watch, received the Drum Agency's Valiente Award and participates in thought leadership panels and podcasts at WWD, CEW, Brand Innovators, SXSW and Dreamforce conferences. She was recently included in Hewlett Packard's/Hot Topics' Top 100 Global CDO list for 2022.
Angelica hails from New York City where she and her husband raise two creative teenagers and one sweet rescue dog.
Events featuring Angelica Munson
Mar 12, 2022
10:00am — 11:00am