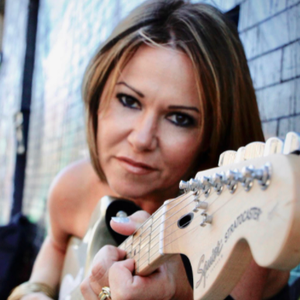 Based in Los Angeles, New Zealand born Pam Sheyne is a multi-platinum selling songwriter, singer and mentor. Her song writing career has achieved success on a global scale and includes international hit records and song placements in numerous films and TV shows. With 50+ million record sales, 100+ platinum sales, she is also a prestigious Ivor Novello Award winning songwriter. As a singer, Pam has performed and recorded with many high profile artists including; Elton John, Celine Dion, The Pet Shop Boys, Cindy Lauper, Tom Jones, Laura Pausini, Lulu, Daryl Hall, and Dave Stewart.

Pam is best known for co-writing the global hit and Billboard #1 single, "Genie in a Bottle" for Christina Aguilera. Other artists who have recorded Pam's songs include: Demi Lovato, Jason Derulo, Jessica Simpson, Dream, Seal, Corrine Bailey Rae, Cece Winans, Tina Arena, The Backstreet Boys and Camila Cabello who earned international recognition and platinum status in the USA as well as a top 10 UK hit for her single "Crying In the Club".

In the TV and film world, Pam has written end titles for "The Princess Diaries", "Confessions of A Teenage Drama Queen" and Golden Globe nominated film "The Young Victoria". Pam's songs have featured in TV Disney films "Camp Rock" 1 & 2, "Jump In", "Hannah Montana", "Sonny With A Chance" and numerous others. Pam additionally co-wrote and sang the theme tune to the NBC series "Dance Your Ass Off" and appeared as the songwriting mentor in the first series of BBC TV's "Fame Academy".

Pam served on the board of SONA, (Songwriters of North America), she is advocate who fights to protect the value of songs and songwriter rights. SONA was one of the advocacy organisations, instrumental in lobbying for the Music Modernization Act, which passed unanimously in 2018.
Events featuring Pamela Sheyne
Events featuring Pamela Sheyne