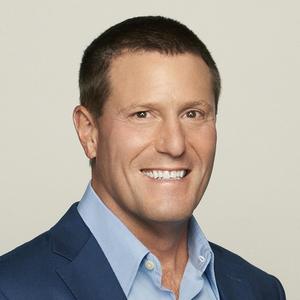 Kevin Mayer is Co-CEO and founder of Candle Media, a next generation media company home to category-defining brands including Hello Sunshine, Moonbug Entertainment, Faraway Road Productions and Westbrook Media.
Mr. Mayer is a former top executive at The Walt Disney Company overseeing its international Direct-to-Consumer business which included global streaming platforms, Disney+, ESPN+ and Hulu. Mr. Mayer architected the development and successful rollout of Disney+ that today has over 100M subscribers. In this capacity, he led global ad sales, content sales and channel sales, managing over 25,000 employees around the world and had responsibility for over 60% of Disney revenues. Prior to that role, Mr. Mayer served as Chief Strategy Officer for Disney, where he oversaw and executed major acquisitions including Pixar, Marvel, Lucas Film, Bamtech, and 21st Century Fox.
More recently, Mr. Mayer served as CEO of TikTok and COO of its parent company, ByteDance--driving one of the greatest disruptions in social media history helping steer the world's fourth largest social media platform with nearly 700M users.
Mr. Mayer currently serves as Chairman of DAZN Group, a leading global sports streaming service. He is co-founder and managing director of Smash Ventures, a later-stage investment firm focused on consumer internet and technology companies. He is on the Board of the Forest Road Company and a Strategic Advisor to Forest Road Acquisition Corporation, a special acquisition company, which recently announced a three-way merger to create the premier at-home connected fitness platform trading under the ticker, $BODY. Mr. Mayer is also an advisory board member at Salesforce and Access Industries. He is on the board of Tinuiti, a performance marketing agency.
Mr. Mayer holds a BSME from MIT, an MSEE from San Diego State and an MBA from Harvard University.
Events featuring Kevin Mayer
Events featuring Kevin Mayer