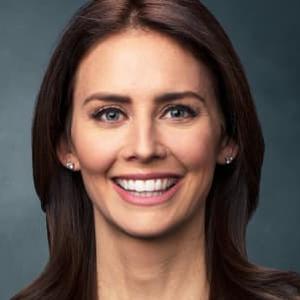 Kate Rooney is a technology reporter based out of CNBC's San Francisco bureau, with a focus on financial technology, payments and venture capital. She also writes and reports for CNBC's digital platforms.
Rooney joined CNBC in 2015 as a news associate before working as a producer for CNBC's "Squawk Box" (M-F, 6AM-9AM ET) and was most recently a markets reporter for CNBC.com.
She graduated from Boston College with a bachelor's degree in communication and earned her master's degree from the Medill School of Journalism at Northwestern University where she received an Eric Lund Global Reporting and Research Grant to film and produce a documentary in the Philippines. She also worked as a multimedia reporter in Buenos Aires, Argentina in 2015 with a focus on housing and politics.
Events featuring Kate Rooney
Mar 11, 2022
11:30am — 12:30pm
Events featuring Kate Rooney
Mar 11, 2022
11:30am — 12:30pm