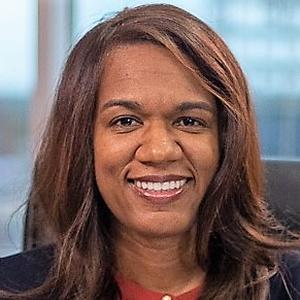 As Secretary of the Louisiana Department of Health, Dr. Courtney N. Phillips leads the state's largest agency with a budget of $14 billion and a team of 6,500 people responsible for delivering services to millions of Louisianans. LDH protects and promotes health through services provided by Medicaid and the Offices of Public Health, Behavioral Health, Citizens with Developmental Disabilities, Aging and Adult Services, and Emergency Preparedness. These programs work to ensure access to medical, preventative, and rehabilitative services for Louisiana's most vulnerable residents.
Prior to her role as the LDH Secretary, Dr. Phillips led state health agencies in Nebraska and Texas.
Dr. Phillips has made an impact in each of her roles, guiding large teams in setting and reaching clear goals for improvement. As CEO of the Nebraska Department of Health and Human Services (DHHS), she developed and launched the agency's first business plan, which improved accountability and transparency.
As executive commissioner of Texas Health and Human Services (HHS) System, Dr. Phillips developed the agency's inaugural business plan. The plan helped HHS, which runs on a $78.5 billion budget and includes more than 220 programs, deliver services more efficiently and effectively. Her guidance led to statewide improvements in mental health services, women's health, and family planning services.
Dr. Phillips returned to Louisiana in April 2020, beginning her leadership of LDH amid a global pandemic. Through her guidance, the Department has received national recognition for innovative strategies in responding to the pandemic. She has also developed and implemented a comprehensive and forward-thinking business plan to improve an array of LDH services.
Dr. Phillips holds a bachelor's degree in kinesiology and a Master of Public Administration from Louisiana State University, and a Ph.D. in public policy from Southern University. She has earned an Executive Green Belt in Lean Six Sigma.
Events featuring Courtney Phillips
Presented by
Energizing Health
Events featuring Courtney Phillips
Presented by
Energizing Health