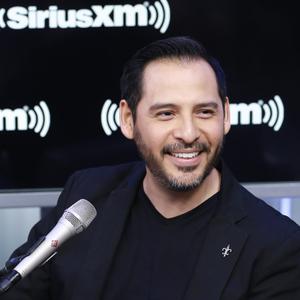 Israel Salazar
Director of Latin Music Programming @ SiriusXM
As an avid music lover, whose passion for radio has fueled an extensive career, Israel began in radio at a very young age. As a child, he and his cousin would imagine they were radio DJs back home in Piedras Negras, Mexico. With fervor, imagination, and their best "on-air" voices, they recorded intros to songs and show segments onto a cassette player while not knowing that this would lead the road to a career in radio.
It was this very passion for music that led him to begin his career at the age of 18 and has not stopped since then. Working across the United States, primarily in the East Coast market, Israel has anchored highly rated morning and prime-time afternoon shows and has been the head of programming for a variety of Latino-based programming stations.
Striving for innovation, Israel has a certification in Music Production from Berklee College of Music in Boston. Never one to stop evolving, he's now crossed over into the streaming universe of radio with SiriusXM. As the resident authority on all things Regional Mexican. Latin Pop Ballads and Latin Standards, Israel is the Program Director for the SiriusXM channels Águila, Latidos and Caricia.
You can hear for yourself the passion for music and radio on his daily show on Águila (channel 761) Monday through Friday from 3:00 pm to 9:00 pm ET.
Connect with Israel on social media @Israel1Salazar.
Biography by Ellen Flores.
Events featuring Israel Salazar