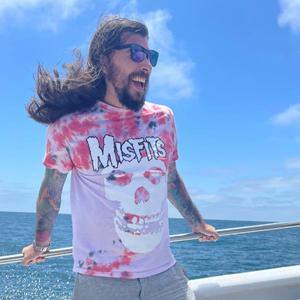 Professional club DJ for 20 years. Here I developed the bulk of my experience curating music. I am able to efficiently go through large amounts of music and pick the best for my sets every week. This has also kept me knowledgeable of current music trends and music industry innovations.
10 years of experience being a full-time music producer and a touring recording artist. This experience as a music producer has given me a trained ear. I am able to hear which songs have been mastered or mixed poorly and which recordings are mixed to an industry standard of quality. This experience has also given me a love for travel and a passion to meet and engage with music professionals around the world.
One of Pretzel Tech's first employees and have been with the company since almost its inception in 2017. I have extensive experience working with our CEO, Nate Beck, and I work extremely well with him. I respond well to his leadership and can confidently communicate my own ideas and opinions to him and the team effectively.
Head of A&R for Ninety9Lives since 2017. I have picked every song that the label has released in the past 4 years. I have also handled all communications with artists we have signed, negotiated contracts handled the metadata for the distribution of their records and the promotion of their releases. This gave me valuable insight into the day-to-day operations of a profitable record label.
Director of Client Managment at Sontradr. Songtradr acquired Pretzel Tech in April of 2021 and I have been moved up to a Director level in this new company. I am responsible for making sure all the Rights Holders for Premium catalogs are communicated effectively throughout their ingestion process for our products and to establish healthy relationships with them as Songtradr begins to offer new products and services in the Music Tech Industry.
Events featuring Ryan McKay
Mar 16, 2022
2:30pm — 3:45pm
Events featuring Ryan McKay
Mar 16, 2022
2:30pm — 3:45pm