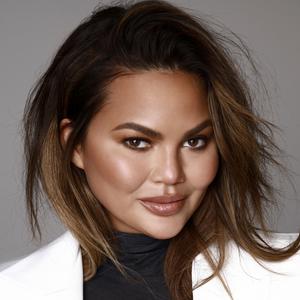 Chrissy Teigen is a New York Times #1 bestselling author, TV personality and the founder of Cravings. In 2019 Teigen was included on TIME Magazine's prestigious annual list of the "100 Most Influential People" as well as The Hollywood Reporter's "20 Most Powerful Players in Food Media." In 2016, Teigen released "Cravings: Recipes for All the Food You Want to Eat" which debuted #1 on The New York Times Best Seller list and marked the first time a cookbook debuted #1 on USA Today's best-seller list. In 2018 she released her highly anticipated second cookbook, "Cravings: Hungry for More," in addition to launching her kitchen and tabletop collection "Cravings by Chrissy Teigen." Her website, CravingsbyChrissyTeigen.com launched in November 2019 and relaunched in 2021 to include e-commerce via its Cravings Shop. In Fall 2022 Teigen released her third cookbook, "Cravings: All Together" which debuted at #2 on The New York Times Best Seller List.

In Spring 2019, Teigen signed a multi-year first-look deal with Hulu to produce projects via her production company Huntley Productions and partnered with David Chang and Vox to produce a slate of food programing for Hulu. Teigen has executive produced Chrissy's Court for Roku, The Way Down for HBO Max and Fries! The Movie, a documentary which premiered at the 2021 Tribeca Film Festival. She was previously seen as a judge on NBC's comedy competition show "Bring the Funny" and co-hosting Paramount Network's smash hit competition show "Lip Sync Battle," which ran for five seasons.

Teigen was recognized on the 2020 Variety500 list as an influential business leader for her work with Cravings and Huntley Productions. She has been a voice for social justice and women's rights and is actively involved in several charities. In 2018, Teigen was awarded the "Heart of the City" award by City Harvest, a non-profit food rescue organization, for her fundraising efforts. In 2018, Teigen also helped raise $1 million for the American Civil Liberties Union (ACLU) in just two days.
Events featuring Chrissy Teigen
Events featuring Chrissy Teigen