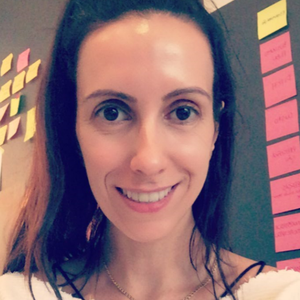 Classical piano undergraduation (16-years-old) and Business Administration.
Masters in Economy and Capital Markets. Graduate Degree in Applied Consumer Science.
Worked in the capital market for 10 years (international commodities trader, equity research analyst, private banking and M&A).
Controller of a 200U$S MM annual revenue company for 7 years.
Buyer in the fashion industry (chinese market onsite experience).
TIP Fellow 2016 and Faculty Mentor of Hebrew University of Jerusalem (Transdisciplinary Innovation Programme). Mentor of the entrepreneurship ecosystem in Brazil (Startup FARM).
Always involved in volunteer services, she co-founded and became president of an educational NGO for 8 years. Pro bono consultant for social causes as adoption and consumer behavioral illness.
Today, working at the intersection of learning, art and decentralized finance DeFi at Rito (rito.cc), a producer of immersive experiences she co-founded with her partners 4 years ago, and Unblock Capital (unblockcapital.io), a boutique firm that develops customized blockchain solutions and products such as mining, staking, payments, NFTs, asset tokenization and DAOs.
Events featuring Catarina Papa
Mar 15, 2022
3:00pm — 5:00pm