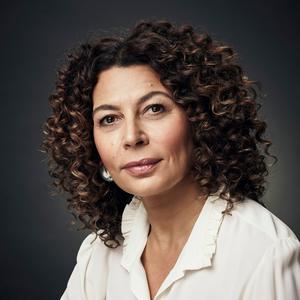 In her role as Chairman of Universal Filmed Entertainment Group (UFEG), Donna Langley, DBE continues to impact culture and champion unique storytelling across a plethora of content platforms while at the helm of one of the world's premier studios. She is responsible for global business strategy across Universal Pictures, DreamWorks Animation, Focus Features, Universal Pictures International and Universal Pictures Home Entertainment, and is a key member of the NBCUniversal executive leadership team.
For nearly two decades, Langley has distinguished Universal as the home to a generation of emerging filmmakers and content creators who champion original and inclusive narratives that reflect the global experience. Langley's vision has resulted in record global profit for the Studio, including the most profitable years in the studio's 107-year history. Langley's leadership recently kicked off a post-COVID summer at the cinemas, allowing Universal to reignite and dominate the box office by delivering dynamic entertainment for audiences of all ages and tastes. Universal films that included F9, DreamWorks Animation's The Boss Baby: Family Business and Blumhouse's The Forever Purge occupied the top three spots at the domestic box office over the coveted Fourth of July weekend - accounting for 77% of overall grosses. This marked the first time Universal films have gone back-to-back-to-back on the weekend charts in more than three decades. It also marked the first time any studio has attempted to do so since 2005 – another testament to Langley's unparalleled innovation and vision.
During the COVID-19 pandemic, Langley represented the film and media community to get the industry safely back to work as part of Los Angeles County's Economic Resilience Task Force. Working alongside other key figures, she oversaw the composition of a safety guide for Jurassic World: Dominion to return to production in the U.K., becoming the first film to do so since the pandemic shutdown. The guide is now industry standard, and became the cornerstone of rebuilding the global production network, bringing thousands of people back to work. Langley also helmed Universal's historic distribution agreements with key exhibitors – creating a new premium video-on-demand window in the U.S. that allowed movies, both big and small to be available in the home months earlier than they normally would. The landmark deal secured Universal with two of the country's largest circuits after an agreement with AMC Entertainment and Cinemark. The partnerships created a 17-day PVOD window for smaller and midrange Universal titles and 31-day window for event pictures that debut to $50 million or more at the domestic box office. Not only did the pact secure a thriving future for the film distribution ecosystem, but it met consumer demands for flexibility and optionality.

A U.K. native, Langley is the first British woman to run a major Hollywood studio, and was recently awarded the Dame Commander of the Most Excellent Order of the British Empire (DBE) title by the Queen in her 2020 New Year's Honour List. The Honour recognizes Langley's many accomplishments in redefining popular culture and her efforts to expand networks and opportunities for all.

As a result of her leadership throughout the entertainment industry's tumultuous year, NBCUniversal was recently recognized for the first time as one of Fast Company's "Most Innovative Companies" of 2021. Langley was personally named among Forbes' "100 Most Powerful Women," one of CNN's 10 "Risktakers" of 2020, and was included in "The Bloomberg50" honoring people who have disrupted their respective industries in 2020.
Langley has also continued to pioneer and champion diversity and inclusion efforts by overseeing the department she launched in 2017, Universal's Global Talent Development & Inclusion (GTDI). GTDI focuses on cultivating, amplifying, attracting and retaining an inclusive talent pool on-screen, behind the camera, and within NBCUniversal. The group's efforts continue to yield consistent growth and real institutional change. Since inception, GTDI's programs and initiatives have shown consistent growth that has led to institutional change across the Studio and throughout the industry. Some of these programs include an inclusive writers program, a directors initiative, a first-ever animation writers program for film and television, and a first-of-its-kind composers initiative, which remains the only initiative for up and coming talent in the music production space. GTDI's programs and initiatives have yielded impactful results on the film side, with just over 50% of talent gaining career momentum and nearly half of that group are landing those production credits within NBCU crossing throughout the portfolio.
Langley is an Ambassador for Vital Voices Global Ambassadors Program and serves on its board. She is a member of the British Academy of Film and Television Arts, as well as the Academy of Motion Picture Arts and Sciences. She also holds board seats with Seed Global Health, a non-profit that helps to provide nursing and medical training support in resource-limited countries; LeBron James' More Than A Vote 501(c)(3) arm dedicated to educating communities on issues of systemic racism, the electoral process, and the importance of sustained political engagement; and is chair of the USC School of Cinematic Arts Board of Councilors. Langley also serves on the Board of Trustees for the American Film Institute, Motion Picture Association (MPA), and SAG-AFTRA Foundation's Entertainment Industry Council.
Events featuring Donna Langley
Events featuring Donna Langley