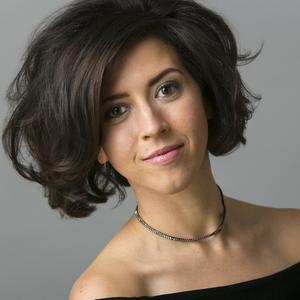 Lisette Oropesa is one of the most in-demand lyric coloraturas today, who performs leading roles regularly at the most important opera houses around the world.
This includes the METROPOLITAN OPERA, TEATRO ALLA SCALA, WIENER STAATSOPER, BAYERISCHE STAATSOPER, OPÉRA NATIONAL DE PARIS, ROYAL OPERA HOUSE - COVENT GARDEN, and more.
A notable Violetta, her most recent performances of La traviata have been at the METROPOLITAN OPERA, TEATRO REAL, GRAND THEATRE DEL LICEU, TEATO DELL'OPERA DI ROMA, and ARENA DI VERONA. Lisette has also triumphed as LUCIA in Lucia di Lammermoor, KONSTANZE in Die Entführung aus dem Serail, MANON in Massenet's work, RODELINDA, and QUEEN MARGUERITE in Les Huguenots. Known for her vivid portrayals, Lisette has achieved worldwide acclaim for her seamless vocal technique, expressive musicality, linguistic affinity, and stylistic integrity.
Events featuring Lisette Oropesa
Mar 16, 2022
4:00pm — 5:00pm
Events featuring Lisette Oropesa
Mar 16, 2022
4:00pm — 5:00pm