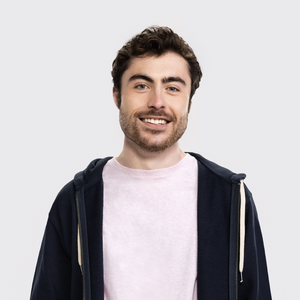 Nate Odenkirk is a Chicago-based comedy writer. Raised in Los Angeles, he moved to the windy city to attend DePaul University. Upon graduating in 2021, Nate decided to stay in Chicago to pursue comedy full time.
He is a writer for Hatched, the Brooklyn-based sketch comedy showcase. Nate's work regularly appears in The New Yorker, and he was a contributor for The Onion in 2020. He co-wrote and executive produced the Audible Original "Summer in Argyle," his first major production -- with a voice cast featuring Tim Robinson, Bob Odenkirk, John C. Reilly, Carl Tart, Paul F. Tompkins, David Cross, Lyric Lewis, Tom Kenny, Stephanie Hsu, and Brian Posehn -- which will launch in March 2022, with an event at SXSW.
Nate's work often combines mundane scenarios with absurd premises, like a hotel manager angry at his customers for stealing his bathroom soaps. He is also well-versed in political humor, having written hundreds of original pieces for The Inquirist, a satirical magazine he founded that covered the 2018 and 2020 elections, and everything in between. With Nate as the site's creator, head writer and editor, The Inquirist brought together prolific humor writers to publish satire that skewered leaders from across the political spectrum.
Nate also regularly performs standup at Crushes, one of Chicago's best weekly comedy showcases. He hopes to take his talents to a late night or TV sketch writers' room.