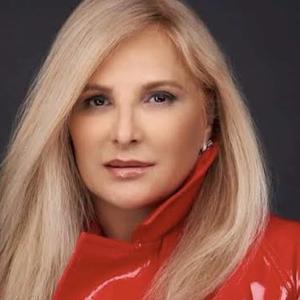 Elle Ullmann is a tech investor, NFT advisor, and IP agent, mentor, and helps companies create ecosystems.
She is the advisory board for Byt, a launchpad and the world's first blockchain agnostic NFT marketplace, started by the team behind Neo Tokyo, which was ranked as the 3rd best NFT collection by CoinGecko for 2021.
Elle is the Founder and CEO of MELT Music & Media Agency, a family business.
Her husband licensed brand universes for artists, Jennifer Lopez, Nikki Minaj, Adam Levine, and more.
Elle saw the opportunity for talent and internet influencers to license their brands and use NFTs to monetize their personal brands directly. For over a decade, Elle has invested in culture and the Creator Economy.
She managed talent such as Dad Life Jason (11M followers on TikTok). She is an equity holder and on the advisory board of ESports, Team XSET, founded by the former president of Faze Clan and Clinton Sparks, Grammy-nominated and multi-platinum DJ and songwriter.
She is a partner of Vincent Berry, Grammy award-winning writer for Beyonce's Sandcastles, of Write My Song Brands and SULT, music's first meta-label with DJ Efeazy's who has his own label at Roc Nation. In 2020, MELT signed Carlos Santana coffee with their ICON division.
MELT was the event partner in World Happiness Summit 2021.
Elle was Speaker at SDK's2021 World Summit who recently signed an NFT deal for Volcom.
Elle produced the Reel Hero Series for young entrepreneurs.
She saw the need for NFT education and has partnered in the development of an NFT marketing curriculum to be offered in the Dallas STEM program.

Elle is on the advisory of raritymon.com, an NFT rarity tracker, and THINK NFT advisor, a leading NFT incubator.
Events featuring Elle Ullmann