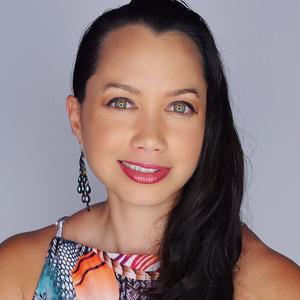 Shelley Andagan is an experienced Executive Producer and Operations leader. She spent over 10 years in feature film and television with major motion picture studios and independent producers alike. Shelley worked on key title releases, such as Marvel's "The Runaways," Disney's "Jungle Book," and New Line Cinema's "San Andreas," followed by many years producing Gaming and XR content. She led teams at the forefront of technological advancement in content production at Activision, VR Playhouse, and 3DPaint/FX while also developing and maintaining their strategic partnerships across the industry.
As Director of Game Studio Partnerships & Executive Producer at Qualcomm, Shelley works with the Head of Gaming Technologies & Snapdragon Studios and Senior Director of Global Gaming Partnerships to create strategic partnerships by building longlasting relationships and developing co-branding opportunities with AAA Game Studios. Leveraging her experience in advanced technologies and cutting-edge content creation, she brings game publishers and developers into the fold to enable and optimize their high-fidelity games on all Snapdragon platforms.
Shelley shares her expertise as an accomplished guest speaker at a myriad of professional conferences and events. Her most notable speaking engagements were at NAB in Las Vegas, Digital Hollywood in Los Angeles, and AWE in Santa Clara. She is also a guest lecturer, educating media professionals of the future. Shelley's most recent contributions to higher education were at Gnomon School of Visual Effects and Emerson – LA, where she guest lectured on innovative & immersive media.
Shelley holds a Bachelor of Science degree in Television, Radio & Film from the S.I. Newhouse School of Public Communications at Syracuse University.
Events featuring Shelley Andagan