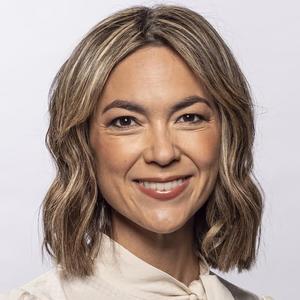 Emily Chang is the host and executive producer of Bloomberg Technology, a daily show on Bloomberg Television, and the interview series Bloomberg Studio 1.0. She is also the best-selling author of Brotopia: Breaking Up the Boys' Club of Silicon Valley.
On her television programs, Chang regularly speaks to top tech executives, investors and entrepreneurs. She has interviewed Apple CEO Tim Cook, Facebook CEO Mark Zuckerberg, Facebook Chief Operating Officer Sheryl Sandberg, Twitter co-founder and Block CEO Jack Dorsey, and former Disney CEO Bob Iger.. Her work has appeared in Bloomberg Businessweek and Vanity Fair. Chang has also played herself in several cameos on HBO's hit show "Silicon Valley."
Before joining Bloomberg in 2010, Chang served as an international correspondent for CNN in Beijing. There, she reported on a wide range of stories, including the 2008 Olympics, President Obama's first visit to Asia and North Korea's nuclear ambitions. She also reported for CNN in London, where she covered international news for CNN's "American Morning" program.
Prior to joining CNN in 2007, Chang served as a reporter at KNSD, NBC's affiliate in San Diego, California. There, she filed reports for MSNBC and won five regional Emmy Awards. She started her career as a news producer at NBC in New York. Born and raised in Kailua, Hawaii, Chang graduated magna cum laude from Harvard University. She lives in San Francisco with her husband and children.
Events featuring Emily Chang
Mar 12, 2022
4:00pm — 5:00pm