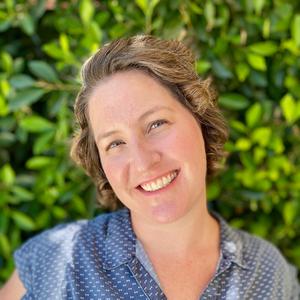 Melissa's career in the film and TV industry began in 2007 when she earned a
coveted internship with ACE. One of her stops in the internship was at the TV
series, CSI where she hit it off with the team and was offered a position as a
scripted assistant. In this role, Melissa worked on series such as NBC's
Undateable, Amazon's I Love Dick, and Netflix's Golden Globe and Emmynominated comedy series Grace and Frankie, to name a few. Along the way she edited two independent features, most notably Mamitas, which was based on the short film she edited for director Nicholas Ozeki. In 2016, Melissa made the jump to Television Editor for the CBS series, Rush Hour. Since then she has edited LifeSentence for the CW, the action comedy series, Whiskey Cavalier on ABC and she recently wrapped cutting Season 2 of Apple TV's hit comedy series Ted Lasso,
which has been renewed for Season 3.
Melissa first fell in love with filmmaking, and editing specifically, while a student
at Western Michigan University. She then made her way to California and earned
a Master's in Editing from Chapman University's Conservatory of Film & Media
Arts, now known as Dodge College.
Events featuring Melissa Brown McCoy
Events featuring Melissa Brown McCoy