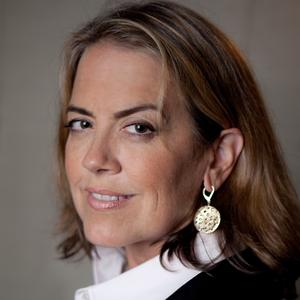 Marina Zenovich is a critically acclaimed two-time Primetime Emmy award winning filmmaker. Her films have been praised for their powerful storytelling and their thoughtful, sensitive approach to difficult subjects and controversial people.
Marina's recent films include LANCE, a psychological portrait of cyclist Lance Armstrong (Sundance Film Festival 2020); Robin Williams: Come Inside My Mind (Sundance Film Festival 2018); Water and Power: A California Heist (Sundance Film Festival 2017) and Fantastic Lies — about the Duke Lacrosse scandal (SXSW Film Festival 2016).
Previous films include Richard Pryor: Omit the Logic (Tribeca Film Festival 2013); Roman Polanski: Wanted and Desired (Sundance and Cannes Film Festivals 2008 / Emmys for Outstanding Directing and Writing) and Roman Polanski: Odd Man Out (Toronto and New York Film Festivals 2012), among others.
Recent series credits include Roku's What Happens in Hollywood which focuses on gender, sex and power in Hollywood and HBO Max's The Way Down: God, Greed and the Cult of Gwen Shamblin, which became the most viewed docu-series in the platform's history. Part two will debut this spring.
She is a member of the Academy of Motion Pictures Arts and Sciences, the Academy of Television Arts & Sciences, the Director's Guild of America and the International Documentary Association.
Events featuring Marina Zenovich
Events featuring Marina Zenovich