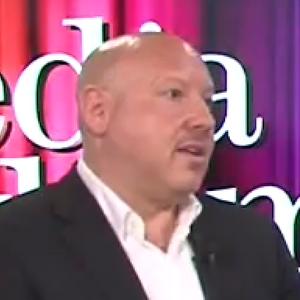 Managing Partner of D(a)2: Digital Asset Advisors.
Two-time Emmy® Award winner.
Global leader in media + tech + finance.
Professionally trained equity options trader.
Early advocate of blockchain in media.
Entrepreneur in Residence at Alphabit Fund Ltd.
Advisor to Vivid Labs and Videocoin.
Founder, AlphaNetworks.
Founder, ArtakuNFT.
Adjunct Prof, USC.
Former Governor, Emmys.
Author, "TELEVISION: Innovation, Disruption, and the World's Most Powerful Medium"
Project partners: AT&T, Betfair, Comcast, De Telegraaf NL, DIRECTV, Disney, Goldman Sachs, Intel, IPG, IBM, MBC Korea, NBC, RTL, SBS, Showtime, Telstra, Turner, Universal, Warner.
Consultant for matters at the FCC and the Department of Justice.
Opinions quoted in NYT, AP, Bloomberg, CNBC, The Economist, LA Times, Boston Globe, PBS.
Former Head of Production, DIRECTV Advanced Services (over 25 service launches, including TiVo by DIRECTV, the world's first major DVR platform).
Events featuring Seth Shapiro