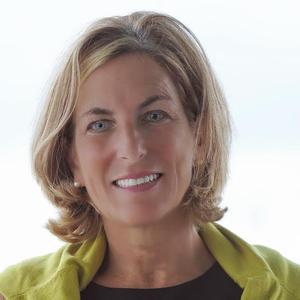 Beth Battaglino is the president and chief
executive officer of HealthyWomen. Beth brings a
unique combination of sharp business expertise
and women's health insight to her leadership of
the organization. She has worked in the health
care industry for more than 25 years, helping to
define and drive public education programs on a
broad range of women's health issues.
Beth launched and has expanded the
HealthyWomen brand. As a result of her leadership, HealthyWomen was recognized as one of the top 100 women's health websites by Oprah magazine and by Forbes, for three consecutive years. HealthyWomen now connects to millions of women across the country through its wide program distribution and innovative use of technology.
Beth is responsible for the business development and strategic positioning of HealthyWomen. She creates partnerships with key health care professionals and consumer groups to provide strategic, engaging and informative award-winning programs. She serves as the organization's chief spokesperson, regularly participating in corporate, nonprofit, community and media events. She also is a practicing nurse in maternal child health at Riverview Medical Center-Hackensack Meridian Health in Red Bank, NJ.
Events featuring Beth Battaglino RN-C
Mar 13, 2022
4:00pm — 5:00pm