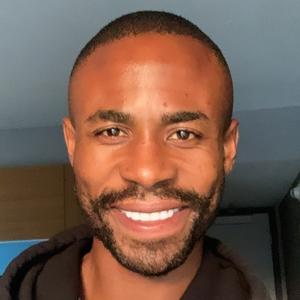 Ajay Nwosu is a British CEO and serial entrepreneur who has accelerated his career trajectory within the world of sports marketing over the last 12+ years to most recently be brought on as the president of the US National Teqball Federation and CEO of Teqball USA, leading strategy to bring the sport to the global stage at the 2028 Los Angeles Olympics.
Spending his formulative years in Saudi Arabia, Ajay later moved back to England where he discovered his passion and skillset for the game of soccer. As a student athlete on scholarship, Ajay completed his degree in Business and Marketing at the prestigious Coventry University in England, later moving to the U.S. after graduation to pursue a professional soccer career in Kansas City.
After playing Ajay found his calling in sports marketing, coming on as the VP of Champro Sports, a B2B sports apparel organization that provided apparel and equipment to national big-box retailers to the likes of Eastbay and Dicks Sporting Goods.
A believer in the idea that "people are the ROI of life", Ajay is an avid investor in start-up tech, entertainment and fitness companies, creating a network and reach that spans multiple continents while providing strategic guidance for new founders.
Ajay is also a prolific angel investor with investments in Kraken, Hyperice, Aireal and many more.
Ajay is passionate about travel, self growth and continued education for all.
Events featuring Ajay Nwosu
Mar 16, 2022
11:30am — 12:45pm
Events featuring Ajay Nwosu
Mar 16, 2022
11:30am — 12:45pm