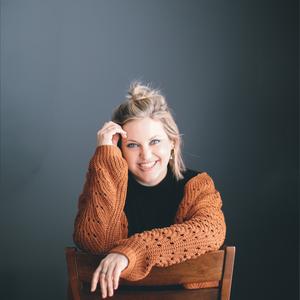 Kristin Shaw, LEED AP (she/her) is a communications and urban planning professional who works at WSP. Shaw's work connects communities to various lifecycle stages of climate resilience, infrastructure and transportation projects. Shaw believes that good design starts with people, and invests in the environment. Prior to her role at WSP, Shaw managed marketing and corporate social responsibility at Detroit's convention center, Huntington Place (formerly Cobo Center.)
Shaw serves as a chair for the Detroit City Council Climate Committee as well as on the Michigan Leadership Advisory Board for United States Green Building Council (USGBC) Detroit Region. She is a member of the American Planning Association, Detroit Young Professionals (DYP), Women in Transportation, Women in Climate Tech and Women in Mobility.
Shaw is a published author, photographer and academic researcher. In 2021, she authored "Women Driven Mobility: Rethinking the Way the World Moves " and was a selected artist for "At Whose Expense'', a curated public art installation by SaveArtSpace to raise climate justice awareness.
Shaw has received numerous awards and accreditations throughout her career including the USGBC Outstanding Leadership in Sustainability Award; the Michigan Association of Planning Outstanding Graduate Project Award; DYP Vanguard Award; Public Relations Student Society of America Alumni Award(2021) and Brick Award (2014), and honored among Crain's Detroit Business 20 in Their Twenties. She led the 2019 student team to win the People's Choice Award and Jury's Choice award for Midtown Cultural Connections Summit.
Shaw holds a Bachelors in Public Relations and a Masters in Urban and Regional Planning from Wayne State University in Detroit.
Events featuring Kristin Shaw
Mar 14, 2022
1:00pm — 2:00pm
Presented by
Midwest House