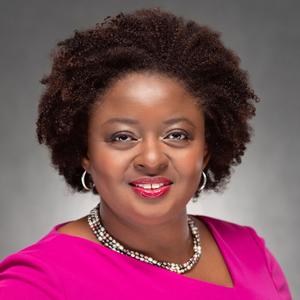 Shamika Williams joined Bristol Myers Squibb in 2010 as a Human Resources Business Partner and currently serves as Senior Director, Strategy & Marketing HBCU Initiatives. Previously, Shamika also served as the Global Lead of the Black Organization for Leadership & Development (BOLD).

Prior to joining BMS, Shamika worked for Thomson Reuters, BASF and Roche Diagnostics. From 2015-2019 she was a Founding Board member of Women of Color in Pharma (WOCIP), an organization formed to empower women of color in pharma and the life sciences to excel in their personal and professional development.

As a Global Enterprise Strategist and Operational Business Leader with 20 years of Human Resources experience, Shamika possesses a natural passion for development, diversity, equity and inclusion, partnering with organizations to shape and execute their strategies with impact.

Shamika holds a B.S. degree in Business Administration from Bloomfield College, in Bloomfield, NJ.
Events featuring Shamika Williams
Presented by
Bristol Myers Squibb
Presented by
Bristol Myers Squibb
Events featuring Shamika Williams
Presented by
Bristol Myers Squibb
Presented by
Bristol Myers Squibb