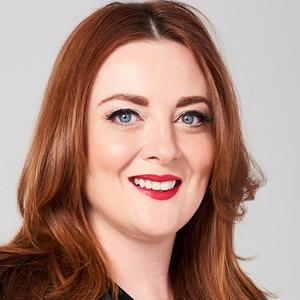 Samantha Barry is Glamour's Americas Editorial Director. She oversees content, development, and consumer experiences across the brand's digital, social, and video verticals. Under her leadership, Glamour emphasizes a digital-first focus on original reporting, exclusive features, and unique perspectives impacting women today across financial, interpersonal, fashion, beauty, wellness, and political topics. She has also strengthened Glamour's commitment to body positivity by showcasing size-inclusive brands and models across all channels.
In her tenure, Barry has transformed the annual Women of the Year Awards into an inspirational celebration, championing Glamour's diverse community of women, led Glamour to reach record-breaking monthly audiences, and grown video content across platforms. Most recently, Barry interviewed the First Lady Dr. Jill Biden for Glamour's College Women of the Year.
Prior to joining Glamour, Barry served as global head of social media at CNN. She spearheaded the organization's 2016 election coverage across social platforms, which received the first ever Edward R. Murrow Award for excellence in social media. Barry previously worked as a reporter and producer for BBC World News in London, Australian Broadcasting Corporation (ABC) in Papua New Guinea, and RTE and Newstalk in Ireland.
Barry earned a Master's in Journalism from Dublin City University and was a 2016 fellow of Columbia University's Sulzberger Executive Leadership Program. She serves as a guest lecturer at Yale University.
Events featuring Samantha Barry