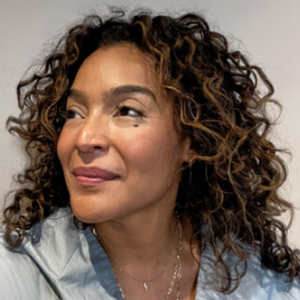 Aurora is a digital marketing executive who has spent the last 25 years delivering business and cultural impact across the technology, retail, publishing, and healthcare industries via award-winning brand campaigns, breakthrough marketing strategies, and digital transformation initiatives. Aurora co-founded the Bellatrix Group in 2018, bringing her diverse skill sets and passion to enable health and technology clients create meaningful disruption by bringing a human-centered approach, creating engaging experiences that truly serve the audience while delivering bold commercial growth. Aurora led the first team to win a Cannes Lions Grand Prix for a healthcare campaign in 2015, in 2020 she was recognized an ecosystem builder who demolishes barriers to foster an innovative future with the Nucleus Convener Award by University Science Center.
Additionally, Aurora is co-founder of The Opt-In, a learning community guiding individuals and organizations through a self-awareness process that increases racial identity and cultural competence.
Aurora holds a BA in Psychology from Syracuse University. Aurora lives in Philadelphia with her husband of 23 years, their two children, Aurora's feisty 93-year-old mother, and their two unruly (but lovable) dogs.
Events featuring Aurora Archer
Events featuring Aurora Archer