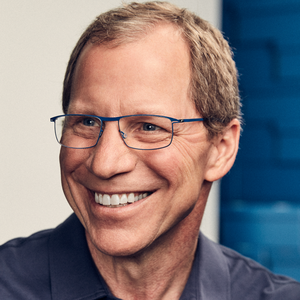 Jim Weber joined Brooks Running Company as CEO in 2001 and is credited for the Seattle-based company's aggressive turnaround, focusing the team solely on delivering personally inspiring products and experiences that keep people running. The business and brand success caught the attention of Warren Buffett, who declared Brooks a standalone subsidiary company of Berkshire Hathaway Inc. in 2012.
Weber's professional journey includes leadership roles for several consumer product brands such as chairman and CEO of Sims Sports, president of O'Brien International, vice president of The Coleman Company, and various roles with The Pillsbury Company. Weber also spent several years in banking as managing director of U.S. Bancorp Piper Jaffray Seattle Investment Banking practice and as a commercial banking officer at Norwest Bank Minneapolis (now Wells Fargo).
Weber received a bachelor's degree from the University of Minnesota's Carlson School of Management and a Master of Business Administration degree with high distinction from the Tuck School of Business at Dartmouth College. He currently serves on the boards of directors for Brooks and the Tuck School.