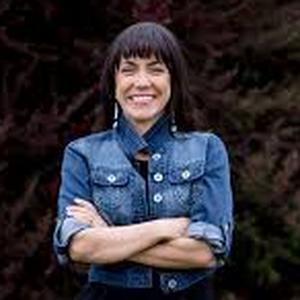 Amy Cordalis is a fisherwoman, attorney, mother, and member of the Yurok Tribe. Amy is the Principal of the Ridges to Riffles Conservation Fund, a nonprofit representing Native American tribes in natural and cultural resource matters.
She was previously the General Counsel and Attorney for the Yurok Tribe (the largest Californian Tribe with the second largest Indian reservation in the state).
She also directed the Yurok Tribe's legal strategy on $500 million Klamath Dam Removal project, $40 million land acquisition effort, fisheries restoration and complex management of the Klamath River through the Klamath Reclamation Project Operations.
Events featuring Amy Bowers Cordalis
Mar 14, 2022
11:30am — 12:30pm
Events featuring Amy Bowers Cordalis
Mar 14, 2022
11:30am — 12:30pm