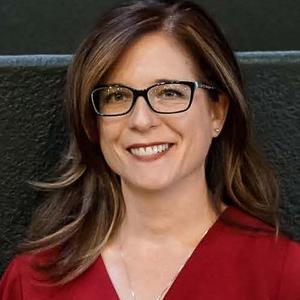 Karina Drees is President of the Commercial Spaceflight
Federation, representing more than 90 member companies
dedicated to advancing the Nation's aerospace capabilities and
inspiring the next generation of engineers and scientists. Drees
develops the strategic vision for the organization and manages the priorities of the industry to pursue key national policy priorities.
Prior to CSF, Drees was CEO and General Manager of Mojave Air & Space Port (MASP), a general aviation airport and licensed spaceport in California. As CEO, Drees was responsible for leading the implementation of strategic initiatives for the benefit of the companies operating at MASP as well as the broader industry.
She oversaw all operations at the spaceport and managed procedures, business operations and regional
partnership development. Drees previously held senior positions in strategy, business development and operations for growing
technology companies. She was most recently a member of the strategy and positioning team at SRA International. Before joining SRA, Drees held leadership positions at two investor-backed high-tech startup companies in the Washington, DC, area.
Drees has a BS from Arizona State University and an MBA from the MIT Sloan School of Management. She also completed the International Space University's (ISU) Summer Session Program in Beijing, China. She currently serves as vice-chair for the FAA's Commercial Space Transportation Advisory Committee
(COMSTAC) and is an advisor to Voyager Space Holdings.
Events featuring Karina Drees
Events featuring Karina Drees