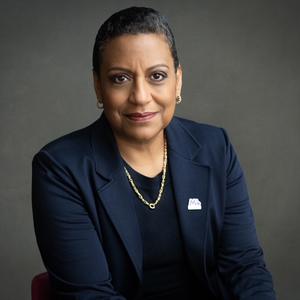 Stacey D. Stewart, President and CEO, joined March of Dimes as its fifth President in January 2017. In this role, Stewart heads the organization leading the fight for the health of all moms and babies and is responsible for all aspects of the organization's strategy, vision and operations.
Stewart came to March of Dimes from United Way Worldwide, where she held several positions, most recently serving as U.S. President of United Way, the nation's largest nonprofit organization. There she provided strategic direction for more than 1,000 local United Ways and was responsible for United Way's national efforts in education, financial stability and health as well as guiding efforts to enhance the brand and grow revenue.
A business veteran, Stewart has also held a number of senior roles, including Chief Diversity Officer and Senior Vice President for the Office of Community and Charitable Giving at Fannie Mae, as well as President and Chief Executive Officer for the Fannie Mae Foundation.
Events featuring Stacey Stewart
Mar 12, 2022
11:30am — 12:30pm
Events featuring Stacey Stewart
Mar 12, 2022
11:30am — 12:30pm