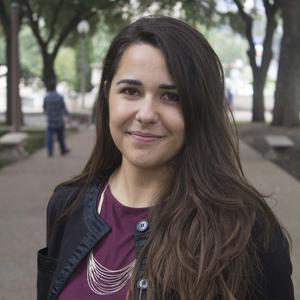 Dr. Julie Faure is a water resources engineer formerly at Austin Water. During the 2021 winter storm, she worked with a team of engineers to prepare public-facing materials and analyzed various types of data to support emergency decision-making.
She has been working at Austin Water since 2017, performing water and wastewater planning activities, and specializing in hydraulic modeling for the wastewater system.
Julie also obtained in 2019 a Ph.D. from the Civil, Architectural and Environmental Engineering department of the University of Texas at Austin. Her research interest is on urban systems and human-infrastructure interdependencies. For her Ph.D. research, she specifically studied the effects of gentrification on Austin's Water system, as well as on organizational challenges during the European Refugee Crisis in 2016.
Events featuring Julie Faure
Mar 16, 2022
10:00am — 11:00am