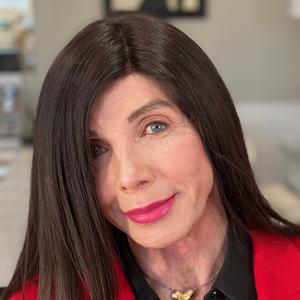 I am a 72-year-old female physician who has practiced medicine for over 30 years. I was board-certified in Internal Medicine and Nephrology and took care of very sick people day after day for many years. I was fortunate to have had wonderful teachers, mentors, and patients who taught me not only about medical practice but also about living life. I am also a transgender woman who felt a profound calling to transition late in life. Before that I lived the life of an alpha-male: I graduated from West Point where I was captain of the Army baseball team, then was a paratrooper, father, and husband. I am also a recovering alcoholic and stay active in recovery endeavors.
My gender transition occurred after I experienced dysphoria, a mental condition where one's sense of self differs from the one assigned at birth. I had read all that I could about this process but going through it and becoming suicidal was a completely novel phenomenon. It dissipated initially with the initiation of cross-sex hormones but returned with a vengeance in 2021. A wise physician suggested that I try intramuscular ketamine. I did and it removed the suicidal ideation with one dose. It was amazing.
After I finished a master's degree in Depth Psychology, I felt called to offer this sort of therapy in a unique way. I know that the brain effects of ketamine are substantial and include anti-inflammatory properties and recasting of neural networks. I have seen those in my work; but, what has been most amazing is finding that this is a powerful psychoactive agent that benefits the psyche, the realm of the conscious and unconscious that enfolds us all. Metis works in and through the soul.
Events featuring Sheila Newsom
Events featuring Sheila Newsom