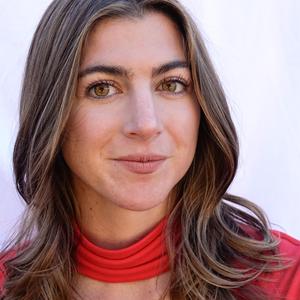 Brooke Bierhaus is an award-winning documentary filmmaker, photographer, and visual storyteller. Creator of the feature length documentary, The Connected Cup, Brooke specializes in narrative driven storytelling with an immersive approach. The Connected Cup follows the global language of coffee and tea as a universal means of human connection, and how clean water plays a vital role in this fabric of the human experience. Filmed across 9 countries and in 9 languages to further the idea of a universal language.
Brooke is a published National Geographic TopShot Photographer, and works on stories that bridge Anthropology and Journalism through effective visual storytelling. From summiting Mount Kilimanjaro to reporting in a conflict zone on the outer border of Syria, Brooke handles stressful situations with care and purpose.
Brooke was awarded a Women In Film & Television grant in 2019 to finish her short documentary Women of the West Bank. Her work has appeared in Crystal Bridges Museum of American Art, NBC Sports, PBS, Vox Media, NBC, FOX, Unicef....
Brooke is a recipient of Doc Society and Exposure Lab's Climate Story Lab - South 2021 social impact production cohort for her current documentary with Quapaw Nation: "Regeneration of Land and Culture".
Founder of Connected Cup Non-Profit, Co-Founder of "Third Space" cafe, and Blockchain strategist.
Events featuring Brooke Bierhaus
Events featuring Brooke Bierhaus