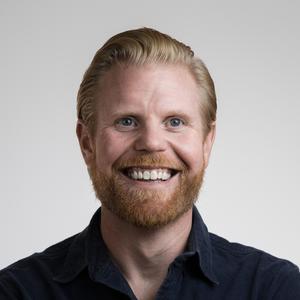 Grant Morgan is the CEO and co-founder of biosafety technology company, R-Zero - with a vision to solve one of modern society's greatest health challenges by delivering a world without sick days. Grant's work at the intersection of health and technology began at Abbott, where he led the development of multiple breakthrough medical devices, including the Stryker Trevo, the world's first alternative treatment for ischemic strokes. At the age of 22, he authored the FDA submission for the FreeStyle Navigator, the world's first continuous blood glucose monitor. Most recently, Grant was a founding member and VP Product & Engineering at iCracked - an on-demand technical services company, acquired by Allstate in 2019.
Today, as CEO of R-Zero, Grant drives the evolution of the company's category-defining biosafety technologies - addressing glaring gaps in society's health protections against COVID-19, and all other common infectious diseases within the built environment. Today, R-Zero's intelligent disinfection ecosystem is enabling safety for hundreds of thousands of people across every type of business and organization.
Passionate about experimental culture, Grant regularly speaks on the value of iterative experimentation within organizations. He holds a BS in Mechanical Engineering from Cal Polytechnic State University, San Luis Obispo, as well as multiple awards as a jazz musician.
Events featuring Grant Morgan
Mar 15, 2022
4:00pm — 5:00pm
Mar 19, 2022
5:00pm — 6:00pm
Events featuring Grant Morgan
Mar 15, 2022
4:00pm — 5:00pm
Mar 19, 2022
5:00pm — 6:00pm