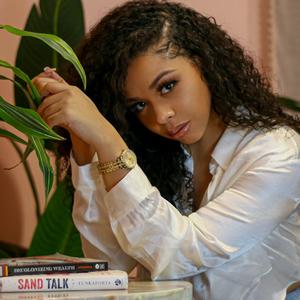 Sutton King, MPH, Afro-Indigenous of the Menominee and Oneida Nation of Wisconsin, is a graduate of NYU School of Global Public Health. She is a nationally recognized Indigenous rights activist, published researcher and social entrepreneur dedicated to developing and scaling innovative solutions to improve Indigenous health equity across sectors. Her focus centers access benefit sharing and culturally appropriate methodologies within technology, healthcare and business.
In 2020, Sutton was named a New York visionary and nominated as a David Prize finalist. She is a MIT Indigenous Solve fellow and a 3x NYU Fellow participating in the NYU ignite alpha and beta fellowships. In 2021, she was named an NYU Female Founder and "one of the 100 most influential people in psychedelics" by Psychedelic Invest and PsychedStudio. In 2022, Business Insider recognized her as one of the 16 most influential women shaping Psychedelics.
Sutton is the co-founder and President of Urban Indigenous Collective, an Indigenous lead public health NGO advocating for and providing access to culturally appropriate healthcare for Urban Natives in the tri-state area. She is the Co-Founder of ShockTalk, a culturally tailored telemental health platform that facilitates culturally appropriate patient-provider relationships for Indigenous communities. She currently serves as the Indigenous Program Officer for Riverstyx Foundation, working with a team that facilitates a relationship between the Psychedelic Space and Indigenous traditional cultures that centers Indigenous sovereignty. She advises organizations ranging from startup companies to philanthropies on stakeholder models and access benefit and sharing through social impact investment and giving.
Events featuring Sutton King
Mar 15, 2022
11:30am — 12:30pm
Events featuring Sutton King
Mar 15, 2022
11:30am — 12:30pm