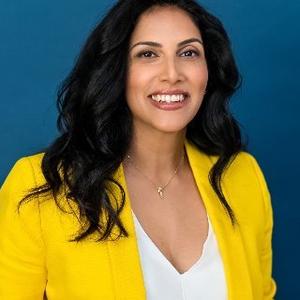 Dr. Nayyar is a leader in the all-fronts fight for better well-being, helping bridge the divide between clinical medicine, business, and digital health.
As Chief Medical Officer at Salesforce, she ensures that data flows seamlessly throughout the healthcare system, empowering clinicians with the insights they need to deliver the high-quality care every patient deserves.
As a Rheumatologist and a preceptor for the University of Miami Mitchell Wolfson Sr. Department of Community Service (DOCS) program, she cares for underserved patients and ensures medical education remains relevant in a rapidly changing world.
As a Board Member at the American Telemedicine Association and the University of Miami Miller School of Medicine, she helps steer decision making at some of the nation's most influential medical organizations.
In each of these roles, Dr. Nayyar works to curb misinformation at the intersection of healthcare and technology. Her ideas have earned her appearances on CNN and frequent guest spots on several news networks in South Florida. Her work has been featured in The Huffington Post, The Miami Herald, Stat News, and KevinMD.com.
Dr. Nayyar was accepted to medical school at the age of 17 and attended the accelerated Honors Program in Medicine at the University of Miami. She completed her internal medicine residency, rheumatology fellowship, and MBA at the George Washington University.
Events featuring Geeta Nayyar
Mar 11, 2022
4:00pm — 5:00pm