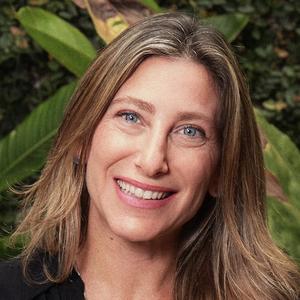 Sabina Deweik is a pioneer in cool hunting in Brazil, responsible for bringing this methodology to the country in 1999. For more than 20 years, she has been working as a trend hunter, futurist, behavior researcher, consultant, educator, ontological coach and speaker. Sheworked for numerous national and international companies, in addition to implementing the first cool hunting course in the country.
Trained as a journalist, with a background at Jornal O Estado de São Paulo, she is currently dedicated to tracking and interpreting signs of the future, with lectures, courses, mentoring and content for brands, organizations and entrepreneurs.
She was responsible for opening the market in Brazil to the pioneer and renowned Trend Research and Strategic Consulting Institute, Future Concept Lab, from Milan, with which she worked as a director and partner in Brazil. Human behavior is Sabina's passion.
Events featuring Sabina Deweik
Events featuring Sabina Deweik