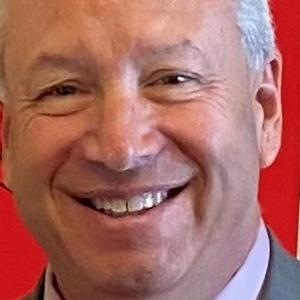 Mark Bitterman is Vice President of Government Relations and Business Development for Stratolaunch LLC. In that capacity, he is the senior company official responsible for leading and implementing strategy for the interaction with the U.S. Government.
He was previously a Senior Space Launch Policy Expert (as a Booz Allen Hamilton employee) in the Office of Space Launch at the National Reconnaissance Office. In that capacity , Bitterman was relied upon by NRO leadership for his decades of expertise in the space policy arena.
Prior to joining Booz Allen, Bitterman was Vice President of Government Affairs and Communications for United Launch Alliance (ULA) headquartered in Denver, Colorado. In this role, Bitterman was responsible for leading ULA's interaction with the White House (NSC, OMB and OSTP) to impact the shaping of critical policies and decisions related to ULA's business.
Bitterman also spent 19 years as Senior Vice President for Government and External Relations at Orbital Sciences Corporation. While with Orbital he was responsible for working with the White House on space policy matters involving launch vehicles, remote sensing satellites and communications satellites. He also served on the Commerce Department's International Trade Advisory Committee for Aerospace and was appointed by three governors of the Commonwealth of Virginia to the Virginia Commercial Spaceflight Authority Board.
During prior government service, he was appointed by President George H.W. Bush as special assistant for Legislative Affairs in the Office of the Secretary of Defense with a focus on intelligence, special operations and counternarcotics.
Bitterman served his country proudly as a Naval Reserve Intelligence Officer from 1986-1995.
He received his BS in international politics from Rutgers University in 1979 and his Master of International Affairs from Columbia University.
Events featuring Mark Bitterman