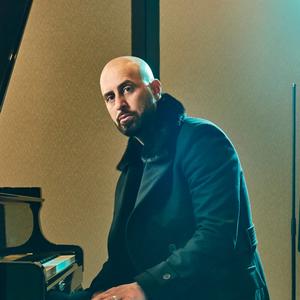 The leading independent Silicon Valley-based label, distributor, and publisher, EMPIRE has been the center of the US's vibrant hip-hop scene since 2010. CEO & Founder, Ghazi, built a company tailored to today's music industry, making artists the focus of his strategy. Named as part of Rolling Stone's 'Future 25,' Ghazi's distinguished company is coupled with a fierce entrepreneurial and tech-savvy spirit, allowing EMPIRE to embrace the digital landscape in just 10 years.
Ghazi is an industry pioneer, paving the way for current and upcoming talent, using innovation and technology to build a global footprint and captivate audiences. EMPIRE has been successful in launching careers for multi-platinum, Grammy award-winning artists like Kendrick Lamar, Cardi B, DRAM and Anderson .Paak.
Ghazi and EMPIRE's success has been honored on Billboard's 2021 R&B/Hip-Hop Power Players List, Billboard's 2021 Indie Power Players List, Billboard's 2020 Power Lists, and Billboard's 2019 Indie Power Players List.