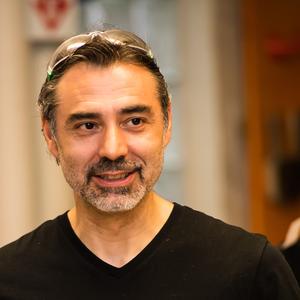 Sorin is the CEO of Transaera, a startup developing a new class of ultra-efficient air conditioning systems. Transaera is on a mission to cut the cost of ownership of air conditioners by more than half using a combination of novel materials and hardware designs.
Prior to Transaera, Sorin co-founded and served as CEO of Promethean Power Systems, a manufacturer and operator of cold-storage and refrigeration systems for preserving fruits, vegetables, and milk in emerging markets. He is the principal inventor of Promethean's enabling technology, an energy storage device that provides effective backup in areas with unpredictable grid power. Tens of thousands of farmers in rural India are using this technology to reduce harvest spoilage and increase their income.
Sorin is one of the founders of Greentown Labs, a grassroots effort which has grown to become the nation's largest cleantech incubator. He is trained as an electrical engineer and holds an MS in Engineering and Management from Massachusetts Institute of Technology where he teaches a course on product design for emerging markets. He is originally from Romania.
Events featuring Sorin Grama