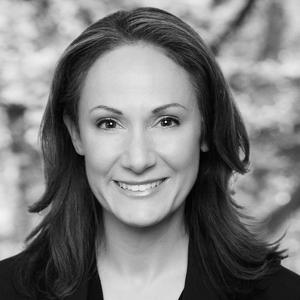 Jenn Willey is a seasoned health marketing strategist with more than twenty years of experience covering all aspects of marketing strategy and execution for a range of consumer health and pharmaceutical companies.
Jenn's career includes a number of firsts in digital healthcare, including:
• First homepage takeover for a pharmaceutical brand
• First social media program developed specifically for a pharmaceutical brand
• First interactive TV ads for a pharmaceutical brand
• Driving the user-generated-content (UGC) solution for AOL + Huffington Post
Now a leader on The Trade Desk's Consumer Health and Pharmaceutical team, Jenn is excited to help brands plan, execute and measure the most effective and efficient omnichannel advertising campaigns. Jenn is helping clients harness the power of Connected TV advertising, build successful data & identity strategies for a cookieless future, and leverage valuable retailer platforms for closed-loop attribution.
Before joining The Trade Desk, Jenn served in a number of senior roles focused on consumer health and pharmaceutical marketing, including as Chief Business Officer for Independa, a connected-health technology start-up, Vice President at WebMD/Medscape, Sharecare, Everyday Health, and RealAge, and served as Industry Practice Head for CPG and Health for AOL. Early in her career, Jenn built addressable media and measurement programs for the Health & CPG sectors at Yahoo! Jenn is also Founder and CEO of Wet Cement, a company focused on accelerating growth by advancing women at work, inspiring purpose-driven leaders, and cultivating collaborative cultures.
A recognized keynote speaker, Jenn has spoken at a number of industry events, including: ad:tech, iMedia, CHPA Annual Executive Conference, ePharma Annual Conference, Digital Pharma West, DTC National Conference, Google Health and Wellness Innovation Summit, Pfizer Global Public Policy Forum, Kantar Retail Summit, the Room VIP Summit and more.
Events featuring Jenn Willey
Events featuring Jenn Willey