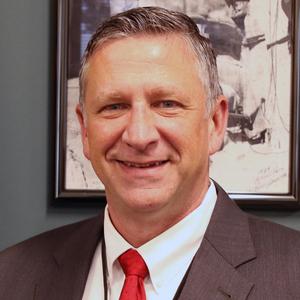 Christopher J. ("CJ") Loria is the Director of the NASA Operations and Missions (O&M) Division within Integrated Mission Operations (IMO), for the Leidos Civil Group. Leidos is a science and technology solutions leader working to address some of the world's toughest challenges in the defense, intelligence, homeland security, civil, and healthcare markets. The NASA O&M Division portfolio's major work supports the NASA Cargo Mission Contract, NASA Integrated Mission Operations Contract, and the NASA Human Health & Performance Contract. CJ, IMO & Leidos enthusiastically support renewable energy and climate change solutions and are focused on accelerating innovative solutions to these challenges.
Before coming to Leidos, CJ served as the Center Director for the U.S. Geological Survey's (USGS) Earth Resources Observation and Science (EROS) Center. EROS studies land change and produces land change data products used by researchers, resource managers, and policy makers across the nation and around the world. EROS recently launched Landsat 9, and under together with their counterparts at the NASA Goddard Flight Research Center developed the Landsat Next Architecture Study. EROS leverages remote sensing of evapotranspiration for drought monitoring in the U.S. and overseas supporting the USAID's Famine Early Warning Systems Network, or FEWS NET.
With the President's Subcommittee for Global Change Research (SGCR) CJ served as the Department of Interior's SGCR Principal during 2019-2021. The SGCR is the governing body of the U.S. Global Change Research Program. With the SGCR he supported the Fifth National Climate Assessment, led the USCGRP's interagency Integrated Water Cycle Group prioritization of water in the West. During 2020 he was selected by the SGCR and served as one of three SGCR Federal executives that supported the Interagency Arctic Research Policy Committee (IARPC) and the development of the Arctic Research Plan 2022-2026.
Events featuring CJ Loria