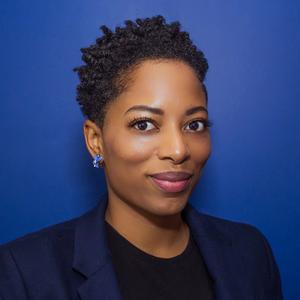 Riana Lynn is the founder of Journey Foods, a food tech company that supports cutting-edge product management and data services that are helping companies feed 8 billion people better. As a biologist turned serial entrepreneur, she developed high-growth, internationally recognized technology, and food businesses with a great community of supporters and bright individuals.
After spending two years in Obama's White House and Google, she brings a unique lens to problem-solving and her accomplishments have been featured on MIT 35 under 35, CNBC, Forbes, USA Today, Wired, TechCrunch, Entrepreneur Magazine and more.
She's a Chicago native and new city dweller that enjoys growing fruit trees, writing film scripts, and exploring black culinary and architectural heritage sites around the world. As she sums it up: she is grateful.
Events featuring Riana Lynn
Mar 13, 2022
4:00pm — 5:00pm
Mar 16, 2022
10:00am — 11:00am
Events featuring Riana Lynn
Mar 13, 2022
4:00pm — 5:00pm
Mar 16, 2022
10:00am — 11:00am