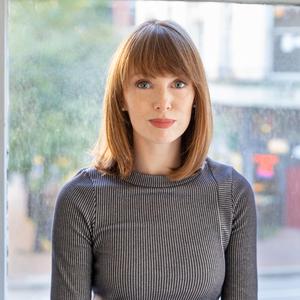 Claire Atkin is co-founder of Check My Ads, the adtech industry's first watchdog. As a leading brand safety advocate, she is a trusted advisor to Fortune 500 brands, government officials, and national security researchers. Her work centers around building new sustainable standards in digital advertising while dismantling the ad-funded disinformation economy.
As a brand safety advocate, she holds the surveillance adtech industry accountable for abuses against advertisers and consumers in the popular newsletter BRANDED.
Her work intersects the economics of digital marketing, media, and disinformation to expose where ads end up online and guide advertisers on how to regain control over their ad campaigns to align their advertising dollars with their corporate values.
Claire is a vocal advocate for journalism, actively campaigning brands to directly support diverse voices in the media. Her work has appeared in Fortune, WIRED, DigiDay, FastCompany, AdWeek, Buzzfeed, CBC, and The Guardian.
She has a certificate in International Election Observation from the Global Campus for Human Rights, and a Masters in Geography from the University of McMaster.
Events featuring Claire Atkin
Mar 12, 2022
11:30am — 12:30pm
Mar 13, 2022
3:00pm — 4:00pm
Events featuring Claire Atkin
Mar 12, 2022
11:30am — 12:30pm
Mar 13, 2022
3:00pm — 4:00pm