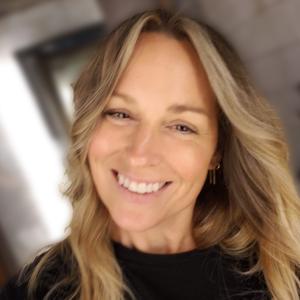 Valerie Carlson is the Global Chief Creative Officer for Critical Mass. Val is an avid storyteller with over 20 years of creative experience across design, product, AR/VR, film, brand strategy, marketing, retail innovation, gaming, and applications for some of the world's biggest brands -- such as FOX Entertainment, JP Morgan Chase, Coke, Microsoft, AT&T, Honda, Kraft, and Lululemon.
Prior to joining CM, Val was the Executive Creative Director for Wunderman Thompson California. Prior to WT, she was the Global VP Creative at Method Products. Before that, she was the ECD at EVB, leading work for the NBA, Facebook and Twitter. She was also ECD, Global Innovation Lead at SapientNitro, where she led the AVATAR digital ecosystem for James Cameron's Lightstorm.
Val taught college-level graphic design at an engineering school before jumping into digital. Her love for teaching has helped her mentor, advocate for and lead women's diversity and junior talent programs over the years.
Events featuring Val Carlson
Mar 18, 2022
10:00am — 11:00am
Events featuring Val Carlson
Mar 18, 2022
10:00am — 11:00am