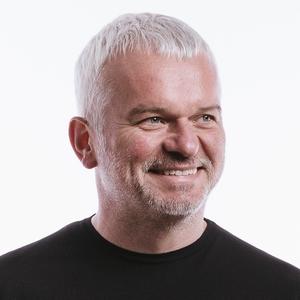 Wilhelm joined Eight Inc. in 1995 and became a partner in 1998, where he has been in charge of a wide range of design projects focusing on the human experience for notable clients, such as Apple, Citi, Coach, Dolby, GAP, Nike, Swatch, Virgin, among others. These projects have received international design awards and were published in Asia, Europe, and the United States.
In his current role as CXO of Eight Inc. Wilhelm looks inward and outward to insure that the conceived experiences yield a positive emotional connection and forging a stronger loyalty among all participants.
Wilhelm is involved with various design institutions, speaks at international design events, actively supports the arts, is a member of the accession committee for Media Arts at the San Francisco Museum of Modern Art (https://www.sfmoma.org) and a member of the board of the Grabhorn Institute (http://www.arionpress.com/grabhorn.htm) in San Francisco.
Events featuring Wilhelm Oehl
Mar 14, 2022
11:30am — 12:30pm
Events featuring Wilhelm Oehl
Mar 14, 2022
11:30am — 12:30pm