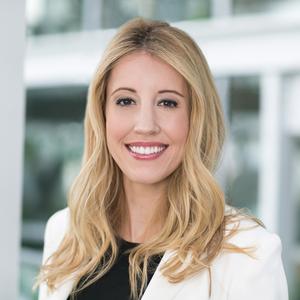 Julia Cheek is the CEO and Founder of Everly Health, the digital health company at the forefront of the $300 billion virtual diagnostics-driven care industry. Cheek founded Everlywell, a subsidiary of Everly Health, in 2015 to provide consumers access to at-home lab tests that include insightful, easy-to-understand results. She now serves as CEO of Everly Health and its subsidiaries, including Everlywell, Everly Health Solutions (formerly PWNHealth), and EverlyDx. Everly Health serves over 20 million people annually with 600 employees. Everly Health's subsidiaries have earned industry accolades from Forbes, Fortune, Fast Company, and Fierce Healthcare.
In 2020, Julia was honored by Entrepreneur Magazine, Inc. Magazine, and Create & Cultivate as one of the most inspiring female founders of 2020 and was named one of Fortune Magazine's 40 Under 40 in Healthcare for her work to fight the Covid-19 pandemic. In 2021, Forbes Magazine named Julia one of 10 Women to Watch in 2021 alongside some of the world's foremost scientists and political leaders.
Julia attended Vanderbilt University and earned her MBA from the Harvard Business School where she graduated as a Baker Scholar with high distinction. A seasoned entrepreneur who has taken the stage at conferences like Fortune's Most Powerful Women Summit, HLTH, and SXSW, she is passionate about increasing access in healthcare and inspiring the next generation of women and diverse leaders.
Julia serves on the Digital Health Advisory Board for biopharmaceutical company AstraZeneca and the President's Innovation Board at The University of Texas at Austin. Julia is a former multiple World Champion equestrian, retiring in 2009. Based in Austin, Texas, she's focused on two things: running Everly Health and being a mom.