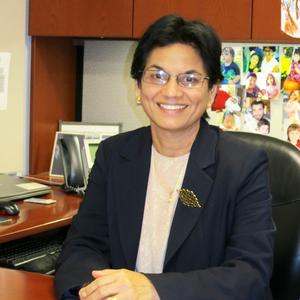 Sunita Lough is the Commissioner of the Tax Exempt and Government Entities (TE/GE) Division, previously serving as Deputy Commissioner for Services and Enforcement of the Internal Revenue Service.
Sunita joined the IRS in 1994, as a tax law specialist in the Exempt Organizations Division. She has worked for the IRS for nearly 27 years, holding many key leadership roles, including docket attorney in the Office of Chief Counsel and technical advisor to the director, Tax-Exempt Bonds. Sunita served as the Executive Project Lead for the Tax Reform Implementation Office, effectively spearheading the successful delivery and implementation of the Tax Cuts and Jobs Act, the biggest tax reform legislation in 30 years.
Sunita received her Juris Doctorate degree from George Mason University Law School and Master of Laws degree in taxation from Georgetown University Law Centre. She has eight years of private practice experience in the areas of tax-exempt bonds and exempt organizations. Sunita is a member of the District of Columbia and Virginia State Bars.
Events featuring Sunita Lough
Mar 13, 2022
2:30pm — 3:30pm